Seven wineries, wide variety of wines.
Red, White And Rose, Most Of Them Awarded In Greece And Abroad. Among them you will find organic, vegan, local varieties. Impossible to fit everything οn this page. We provide below links to the wine catalogues of the wineries that have websites.
Award winning wines, in the process of certification as organic
"Akrani",  The beloved friend. It derives from the word "akranis"  and means companion, a word surviving only in traditional songs of the Dodekanisian bordering area. The specific name, instead of the initial "Triantafyllopoulos Winery" is not random. It aims to acknowledge all those friendships the family has grown since 1996, when the family indulged into the wine-making  process. The word refers to the viticulturists, wine-makers, manufacturesrs of local products, indigenous and foreigners, all the friends that have visited so far our winery.
Wines: 
Akrani White, Akrani Naturally Sweet, Regional Expressions Malagousia, Regional Expressions Assyrtiko, SVM Chardonnay, SVM Merlo, SBM Rose, Akrani Rose, Akrani Red, Ktima Akrani SVM Syrah, SBM Grenache.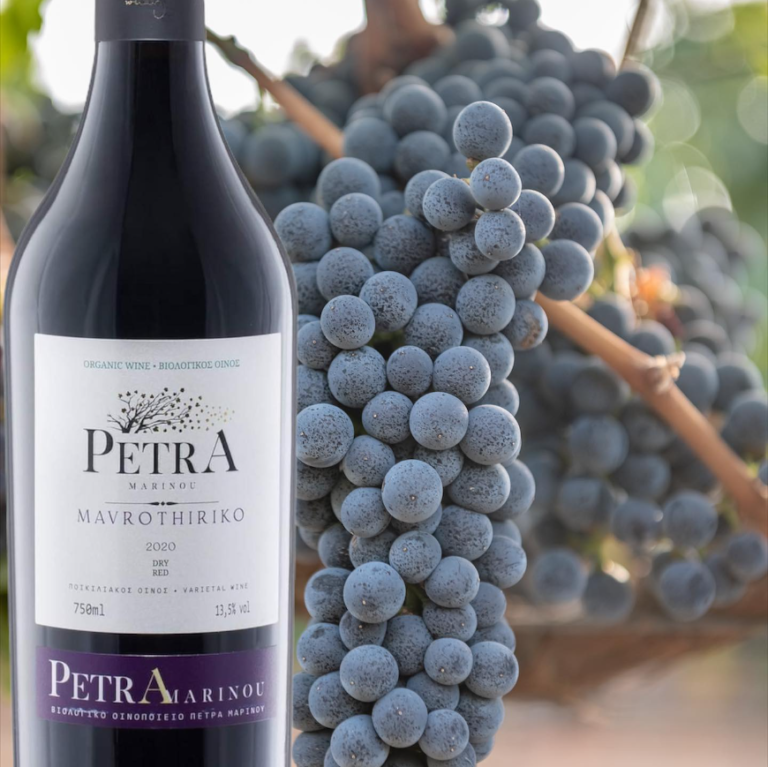 Award winning wines, certified organic
Many years ago we decided to occupy ourselves with what has always been tradition and our favorite activity: wine production.
The creation of the organic winery Petra-Marinos took place in 2015 and wine production was a natural process for us ( traditional farming family from Pyli on the island of Kos).
Wines:
Lango Mello, Chardonnay, Lango Rose, Assyrtiko, Syrah, Mavrothiriko
Award winning wines, in the process of certification as organic​
In respect of our tradition and the nature, our concern is to create quality products of high standards, while trying every year to reduce our carbon footprint.
In this effort we have modern mechanical equipment, while at the same time we use cultivation and winemaking techniques, friendly to the ecosystem of the area where we operate.
Wines: 
Karydies White, Karydies Red, Malagusia White, Karydies Rose, Sweet Sunset White, Sweet Sunset Rose, Sweet Sunset Red, Native Red, Mandilaria Red, Kores Red Sweet
Εxtinct ancient variety now known as "Black Lady" (Mavrothyliko in Greek)
All our grapes are "dry" and as a result our wines are full, full of flavor and aroma. We make wine in the logic of minimal intervention, with native yeasts and as little sulfite as possible.
Wines:
Ruby Red Syrah, Ruby Red Merlot, Ruby Red Cabernet Sauvignon, Black Lady, Platanaki Assyrtiko-Malagouzia, Asfendiano Red Sweet, Platanaki Rose, Platanaki Red Wine 
Award winning wines, certified organic
The cultivation of our vineyard is exclusively organically and regulated by the Institute of Biological Control Products. The cosmopolitan French variety Cabernet Sauvignon we have chosen, matched perfectly to the soil and climate of the island.
A small, family-run winery, with priority given to quality in all stages of production, from cultivation to vinification and from there to bottling. The grapes are produced in our privately owned vineyards in the Asfendiou area of Kos, with minimal interventions of plant protection, aiming as much as possible at the natural growth of the plants.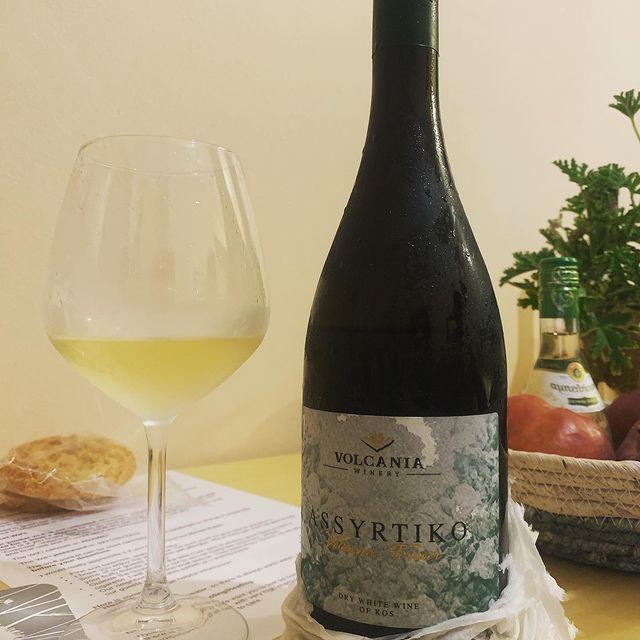 Vineyard and winery are located in the area of Katsoriaris, Kefalos, Kos