Ktima Akrani
(Triantafyllopoulos Winery)
Ktima Akrani's winery gradually is being erected  in 2001, at the foothills of mountain Dikaios, next to the first plantations, in the clay-rocky soil of Miniera. Having as a primary principle the respect towards the raw material, the 2.500m² infrastructures are equipped with up-to-date machinery. The winery, of approximately 3,000 bottles potential, and certified with ISO22000, is fully-built in 2004, and opens its gates to the public from the very first day.
Opening Hours:
Monday-Friday: 9:00am-6:00pm
Saturday: 8:00am-6:00pm
Sunday: Close
Our address
Miniera,
Asfendiou,
853 00
Kos, Greece
Our father, Anthony Hatzinikolaou (Tony Stevens) was a Greek-Australian immigrant who moved back to his homeland Kos in 1967 and was an English teacher, translator and scholar for most of his life. He was a farmer's son and, upon retiring, made a little vineyard, mostly as a hobby. Things changed when he discovered the almost extinct ancient variety now known as "Black Lady" (Mavrothyliko in Greek). He decided to protect it and cultivate it, and dreamt of one day having his own winery where this amazing grape could be turned into wine. Unfortunately he was killed in a tragic accident in April 2013 while planting the vines, and never saw our winery completed. We decided that his legacy should live on, and fulfilled his dream a few months later.
Since then, our winery has grown in size and fame, using traditional methods as well as innovative techniques to produce high quality wines at relatively low prices. You can try all of our wines for free, and buy them at most supermarkets and restaurants, as well as some hotels around the island.
Opening Hours:
Monday-Sunday: 8:00am-8:00pm
Our address
6th km on
Kos – Kefalos
Main Road,
Mesaria,
853 00
Kos, Greece
Our address
Asfendiou – Pyliou,
Kos – Kefalos
Main Road,
853 00
Kos, Greece
Want to write?
Want to call?
Website
The history of Kos wine begins 2500 years ago. When the viticulture and winemaking in Kos flourished and fame reached across the Mediterranean. Our references to our tradition and our love for nature, prompted us to deal with organic viticulture and therefore the creation of a handmade pure wine.
The cultivation of our vineyard is exclusively organically and regulated by the Institute of Biological Control Products. The cosmopolitan French variety Cabernet Sauvignon we have chosen, matched perfectly to the soil and climate of the island.
Opening Hours:
Monday-Sunday: 10:00am-5:00pm
(You better contact before visit)
Our address
Kos – Kefalos
Main Road,
Mesaria,
853 00
Kos, Greece
Our address
Kefalos, 
85301
Kos, Greece
Our address
Pili,
85300
Kos, Greece
The Skevofilax winery is a family business that started its wine activity in 2010. At that time, in our privately owned land at Karydies area in Kefalos of Kos island, we cultivated the first vineyard of 20 acres.
In respect of our tradition and the nature, our concern is to create quality products of high standards, while trying every year to reduce our carbon footprint.
In this effort we have modern mechanical equipment, while at the same time we use cultivation and winemaking techniques, friendly to the ecosystem of the area where we operate.
Opening Hours:

(it is not possible to visit yet) 
Our address
Varanos,
Kefalos,
85301
Kos, Greece
Tsipouro (Greek: τσίπουρο, romanized: tsípouro) is an un-aged brandy from Greece  Tsipouro is a strong distilled spirit containing 40–45% alcohol by volume and is produced from either the pomace (the residue of the wine press) or from the wine after the grapes and juice have been separated.
Kardoulia family has its own vineyard in Kos and produces and bottles the local tsipouro of Kos and local Ouzo as well.
Opening Hours:
Usually is open daily, is better to call before your visit
Our address

853 00
Kos, Greece
Olive Oil Mills/Producers
Kos Olive Oil Factory Papadimitriou
Papadimitriou family, consisting of the sons, Giannis and Vangelis, and the father, Konstantinos, are the owners of the 3rd generation oil mill, Kos Olive!
Their oil mill produces 2 to 3 thousand liters of olive oil per year! 
Small local producers, even residents from nearby islands, produce their olive oil to the Kos Olive Oil Factory. 
The olive oil production season, where all the locals begin to collect their olives, begins in the middle of October, reaches its peak in mid November and lasts until December. 
During the summer season Kos Olive offers tours of the olive mill, where you can taste different varieties of olive oil, find out more about how the olives are collected and the processes and processing involved, and you will get useful tips on how to choose and purchase the best olive oil! 
Kos Olive produces extra virgin olive oil, condiments, oil dressings with various herbs and spices, olive oil soaps and of course, olives!
Opening Hours:
Monday-Saturday: 9:00am-5:00pm
Sunday: Close
Our address
7th km on
Kos – Kefalos
Main Road,
853 00
Kos, Greece
Olive Oil Factory Hatzipetrou
Our family has been working in agriculture for more than 3 generations. During the recent years we decided that our love for the pure olive oil is too strong to be working with anything else.
Years of knowledge are being used to produce the Hatzipetros extra virgin olive oil, a genuine product of Kos Island and an ideal souvenir of your visit. Our olive oil is of superior category, obtained directly from olives & solely by mechanical means. It has naturally low acidity that makes it ideal for salads, dressings, cooking & frying.
Our factory is open for visits and tours every day. You will witness the traditional olive oil production and have the chance to examine the machines our ancestors used in the previous century. All our products, olive oils, olives, pastes, jams and more, are displayed in the exhibition room.
Opening Hours:
Monday-Saturday: 9:00am-9:00pm
Sunday: 9:00am-2:00pm
Our address
Linopotis,
Kos – Kefalos
Main Road,
853 00
Kos, Greece
Lesperides Products of Kos
"Lesperides" is a local – forgotten – word for the farmers. By using it we want to create a connection with the past and the traditional farming practices, without the use of unnecessary chemicals. It symbolises the respect for the old. The word "Lesperides" together with the illustrated plow create a logo that is well balanced and modern, and simultaneously bringing in mind the traditional character of the company.
Drosos family has its routes in Asia Minor, as most of the inhabitants of Kos Island have. For 3 generations now we keep using the traditional farming practices that were evolved through experience and pass from generation to generation.
Our goal is to exceed the expectations of our consumers by offering the finest olive oil and traditional products. In order to achieve this goal we have instituted the strictest standards according to the European regulations and our quality system is certified by HACCP and ISO.
OLIVE OIL TESTING & FARM EXPERIENCE
Most people ignore the tasting process of olive oil as it can be tasted with two different senses; Not only with our mouth but also with our nose.
We will start with a walk in our estate, after which our guests will be able to taste olive oil, according to the official procedure using the appropriate blue glasses.
Throughout the summer you can participate in one of our cooking lessons. Learn about the local traditional cuisine, cook with vegetables that you personally pick up from our orchard and take something back that you can share with your family and friends.
Our address
15th km on
Kos – Kefalos
Main Road,
853 00
Kos, Greece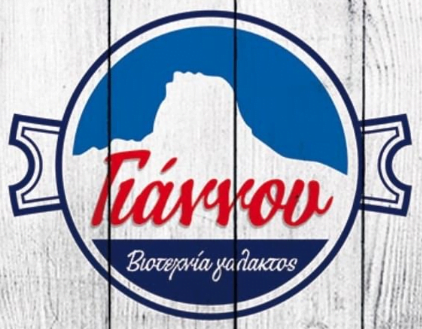 Giannou Cheese Factory since the beginning of 1990 produces Traditional Cheese Products on the island of Kos !!! 
Giannou
Cheese Factory produce a 
variety of traditional Greek cheeses like Feta, Graviera, Myzithra, Anthotyro, Tyrovolaki, Tyrompastounaki and of course the
typical cheese of Kos,
the
Wine Cheese.
A lot of award winning in national and international competitions for Giannou Cheese Factory and special for the Wine Cheese.
You will find Giannou cheeses almost everywhere…
Opening Hours:
(it is not possible to visit yet) 
Our address
Marmari/Pyli
Kos – Kefalos
Main Road,
853 00
Kos, Greece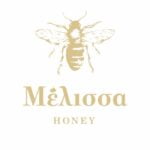 "Melissa" is a family business for over 100 years, from grandfather to son and grandson. Keeping the traditions of our bees are bred and produce natural honey under the most ideal conditions without any medicines or other unnatural ingredients. 
The family is maintain a shop (in compliance with all the specifications), the "Melissa", that provides its own honey "Melissa." Mrs. Dionisia Anthouli as a good hostess will serve you in the best way and will inform you about the properties of honey.
Opening Hours:
Monday-Sunday: 9:00am-7:00pm
Our address
Kefalos
Kos – Kefalos
Main Road,
853 00
Kos, Greece
Want to write?
Want to call?
Website
Aloe Vera Cosmetics & Products
pandrosia (pandrosia farms)
In Pyli of Kos we cultivate our estates with organic aloe and herbs of Hippocrates.
The many devoted hands are the great protagonists in the practice of cultivation, production and processing of the plant.
Our Objective: To extract the optimal amount of this organic treasure without wounding its heart. Skilled hands will then naturally "lock and seal" the gel extract into what we consider to be the purest, most effective aloe products available.
"From the field to the shelf"
You can find our products in our e-Shop, in selected pharmacies and stores.
100 acres of fertile, green land are waiting for you to explore the treasures of Greek nature.
Learn all the secrets of organic aloe cultivation
Discover the precious herbs of Greek nature used by Hippocrates
Watch live the export of aloe gel
Make with us your own 100% natural cosmetics
Opening Hours:
Wednesday: 9:00am-4:00pm
Contact to book your seat
Our address
Asfendiou, Pyliou,
853 00
Kos, Greece

Μερακλής (meraklis) the person who has "μεράκι". The word "μεράκι" comes from the Turkish word "merak", "μεράκι" means "strong desire". So, Μερακλής (meraklis) is the one who has passion for what he does.
The Chadjifeizullah family has a lot of "μεράκι" (passion) about their farm. They are engaged in farming for over three generations. In this family business, everyone has taken on their own role. There are business traders, who are responsible for selling the products, Hassan and Kenan. Our grandfather who has a lot of passion and love for his work, he arranges the counters with the products, and clearly behind of all these hiding, is our own producer Hussain.
We all have one common aim, to produce excellent quality products. Every season is special for us, because each product has its own period of production.
In the Meraklis Hut you will find a wide variety of vegetables of our own production from the field to the consumption. It is a place of tranquility and greenery.
Be sure to visit their beautiful fields, which are located next to the hut, and feed the pony family that is hosted there.
Opening Hours:
Daily: 8:00am-9:00pm
Our address
853 00
Kos, Greece

ASSEA Bioenergy & Biosoils
ASSEA Bioenergy & Biosoils was founded in 2021 in Kos and is the only fertilizing company in the South Aegean region, which produces agricultural products for the healthy growth of plants from the Greek seaweed Posidonia Oceanica (the dead leaves of the plant that are washed up on our shores). We market the unique products Bio Compost ASSEA® and Bio Soil ASSEA®, with the aim of significantly improving organic and conventional agriculture.
Driven by the circular economy, Assea is also active in the management of private and public waste and recyclable bulky organic materials offering environmentally friendly solutions. The idea of setting up in Kos, a natural fertilizer production unit using as raw material Posidonia Oceanica, was born by the founder of the company Apostolia Tsampouniari, Mechanical Engineer, who specializes in the recycling of inert materials since 2010. With insight into the need of reusing of the plant waste in the Aegean region, the first "green" organic waste management facility (pruning wastes, tree cutting residues, plant wastes etc.) was established for the production of natural fertilizer (high quality soil humus).
ASSEA products are produced by the process of composting (aerobic thermophilic fermentation). The method we use is open rows (windrows) and our raw materials include 80% seaweed of the Posidonia Oceanica waste, winemaking stems, olive leaves, olive pits, twigs and natural soil.
Opening Hours:
Usually is open daily, is better to call before your visit
Our address
Antimachia,
Kos – Kefalos
Main Road,
853 00
Kos, Greece